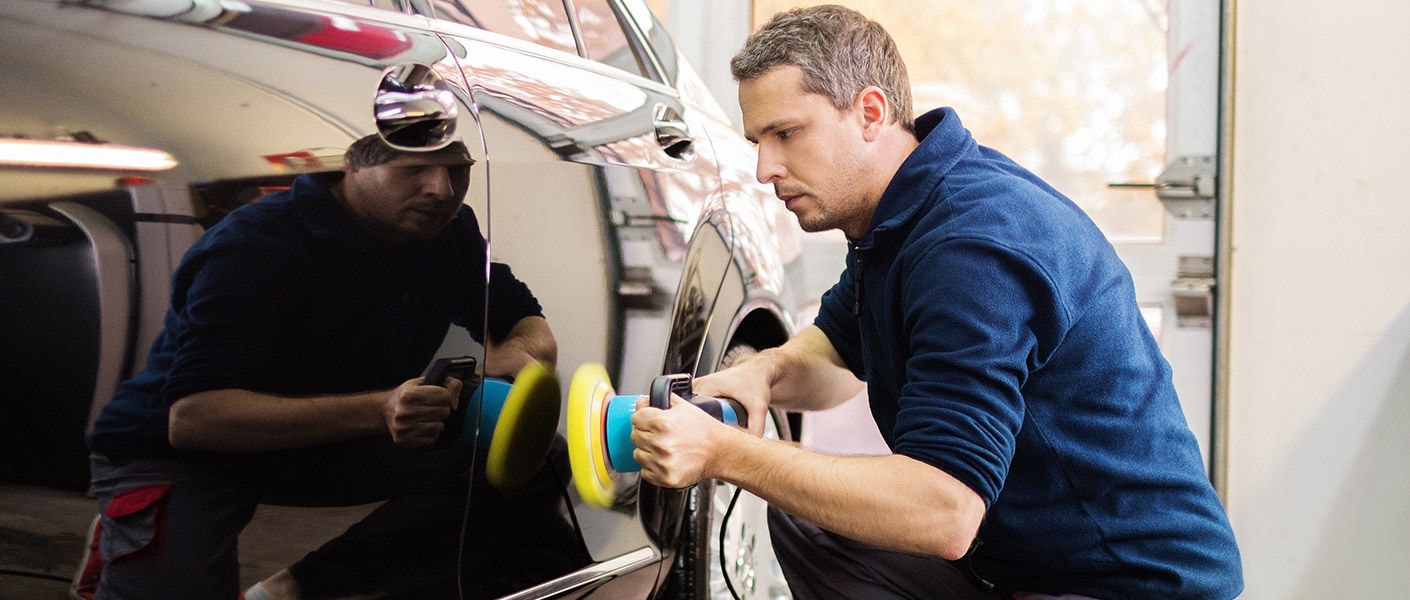 Welcome to Mike Maroone Collision Center
We have been in the Colorado Springs area performing body and collision repair since 1971. In this industry, you do not get to stick around that long if you are not doing something right. We understand the full extent of the situation at Mike Maroone Body Shop and Collision Center. We know that you, in all likelihood, have just had an accident. The last thing you need is someone who will take advantage of you or add more stress to your life. You have enough to worry about, why not let us worry about your vehicle? We will take care of it all from start to finish, and we will get your car back to you, looking just like new.
Customer service is very important to us. We are not just about the cars here at Mike Maroone Body Shop and Collision Center. We are about providing much needed relief to our customers, and we are about making sure that you have everything that you need to have a successful recovery from your accident on the automotive side of things. We work with a highly trained staff of iCar certified technicians, and we work with the right equipment to ensure the long-term safety of your vehicle. We will even work with your insurance company to save you all the hassle and worry that you would normally associate with the entire process. At Mike Maroone Body Shop and Collision Center we do collision and body repair right.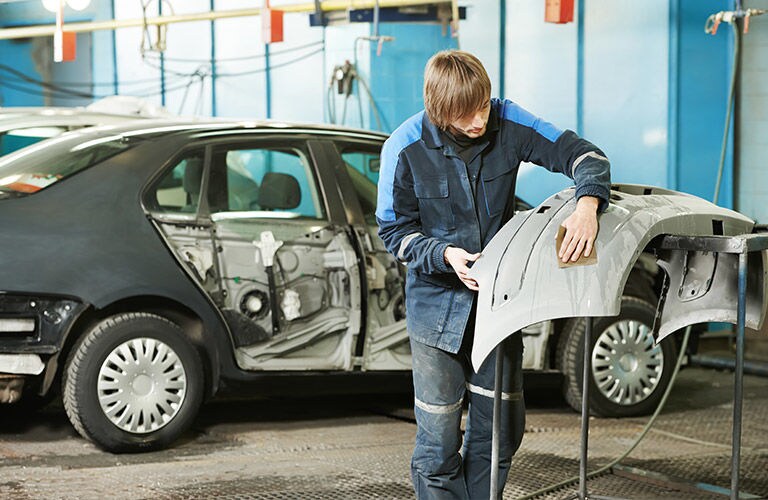 Repairs Done Right the First Time
We have all the tools and equipment that you need to ensure that your vehicle gets every bit of care and service that it needs. We have state-of-the-art down-draft paint booths and custom paint mixing and matching to ensure that you can get a factory level of color and finish on your vehicle. We have the digital frame measuring equipment and the unibody repair benches that will ensure that your vehicle is structurally sound and up to factory specifications. We can repair and remove dents, and we can repair or replace any glass in your vehicle. It does not matter what make or model you have, we can get your vehicle looking factory fresh again at Mike Maroone Body Shop and Collision Center.We have the right staff in place to handle anything that you could possibly bring into us, and we can even arrange the towing of your vehicle, if it can't exactly make it. Our staff is iCar certified which means they can work on and repair every inch of your vehicle. They will know how to fix your vehicle right off the bat. We have over 100 years of combined experience just waiting to give your vehicle the attention that it needs. We are so confident that we even provide a lifetime guarantee on all our work. 
Free Repair Estimates in Colorado Springs CO
We are open for free estimates every weekday from 7am to 6pm, with no appointment necessary. Of course, you can always schedule an appointment and we will gladly be ready and waiting when you arrive. We believe having a wide range of hours, and offering free estimates to be important to the way we do business. We believe that you should have access to all the information that you need, when you need it, before you make any decisions. We are here to make the entire process as easy and convenient as possible.
We will work directly with your insurance company. That means less hassle for you. We work with all insurance companies including USAA, GMAC, AAA, Allstate, Nationwide, State Farm, Farmers, Progressive, ANPAC, American Family, Farmers, Geico, Traveler's, Lease Plan, California Casualty, Mendota, and many more. We are even considered a Direct Repair Facility for most insurance companies. Our professionals work with insurance companies every day, and they have the knowledge that they need to work with any type of insurance claim with any insurance company.